System reports are pre-configured reports that are available for all Passare customers to use.
Select System Report
To run a system report, go to System > Reports.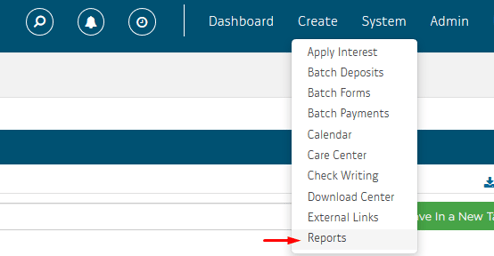 Select System Reports.

Select the report you'd like to run!
Report filters
Each report will have its own set of filters for you to select.
Note: Some reports may have different filters than the ones listed below. If you're unsure of what to select, contact support@passare.com or call 1-800-692-5111.
Choose the Case Types and Branch.

Choose your preferred Report Format and Delivery Method.


Select a Generation Date or Specific Date.


Select your Time Zone.

Select All Cases or choose a specific Case.

Schedule Reports to Run Automatically
You also have the ability to schedule System Reports to run automatically.
Turn the toggle On next to Schedule to Run Automatically.

Select how often you want the report to run and the time of day.

Then select which day(s) you want the reports to run.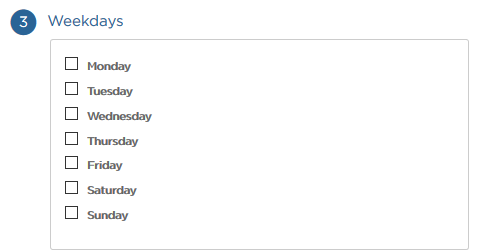 If you select Monthly for the Repeat cycle, you'll need to select the Start Date for the day you want the report cycle to start.

Select the Time Zone, Report Format, and Delivery Method.
If you select Email Report, you can add as many people as you need to the recipient list.
If you select PDF as the Report Format, you have the option to format the PDF settings.
Select the Page Orientation. It can be Portrait or Landscape.
You can choose the Page Size: Letter or Legal
Choose the Margin size, starting with the Top, Right, Bottom, and Left.

Save Configuration
If you didn't schedule the report to run automatically, you can Save the Configuration to use if you want to run the report again.
It will ask you to name the Configuration.
Save!

Next time you run the report, select it from Saved Configurations at the top of the page.
If you'd like you can save multiple configurations for each report!

Run Report
After you make your selections, select Run Report.
It will create the report and send it via the delivery method you selected (either to your email or the download center).

✉️ If you emailed the report: large reports (exceeding 24 MB) will be emailed as a link for downloading, rather than attachment.
Need More Information?
Need Help? Email us at support@passare.com or call 1-800-692-5111!